We successfully investigate cyber crimes using our own unique high-tech platform, using technologies such as:
– security checks of computer systems;
– implementation of proprietary solutions for cyber threat intelligence.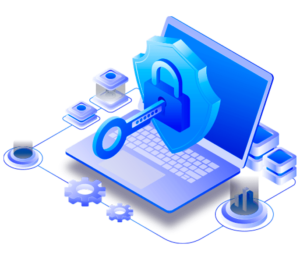 Threats to telecom operator portals and associated web resources
– Denial of Service attacks (DDoS attacks);
– Compromise of customer data when using web services;
Threats related to the organization of internal processes
– Lack of a clear incident response plan;
– Weak protection of personnel from sociotechnical influences;
Threats to the reputation and brand of telecom operators
– Fake social media accounts and groups;
– Phishing and fraudulent sites that illegally use a brand or a similar domain name;
– Fraudulent questionnaires collecting money from deceived customers on behalf of the company;
Threats of attacks on devices with customer data of telecom operators
– Threats of financially motivated fraud (including those aimed at illegally seizing the victim's digital assets);
– Unauthorized access to users' personal accounts;
Threats of targeted attacks on the internal network of a telecommunications company
– Malware distribution;
– Compromise of confidential data;
– Stopping or disrupting the operation of internal systems and services. Our solutions affect the following sectors (both public and private):
– Financial sector (banks, investment companies, stock exchanges, national funds);
– Industrial sector (oil, production, agriculture);
– Network Retail;
– Telecom operators. – Network security
– Protection against targeted attacks
– Industrial safety
– Threat Intelligence (proprietary development)
– Control of privileged users (administrators, contractors, remote developers)
– Attack vision, analysis and log collection systems
– Automation of threat response
– Identification, authentication, access control systems
– Protection against data leakage
– Protection and management of end devices
– Vulnerability Scanner
– Безопасность DevOps
– Corporate analytical data warehouse
– Anti-fraud systems
– Information Security awareness training platform
– Encryption of databases, mail, sensitive information Products and services developed by our team:
— FS TI
— CROSSLINK
— FS MNG
— PATCH MANAGEMENT INTELLIGENCE (PMI)
— FS IRT
— FS PHISHING